Fisheries Development Program
BEDO carried out a survey on 30,000 landless poor fishermen living besides Modhumati River and Crescent Channel at Gopalganj district and Jamuna & Atrai River at Naogaon district.
Other activities carried out by BEDO in the related field were: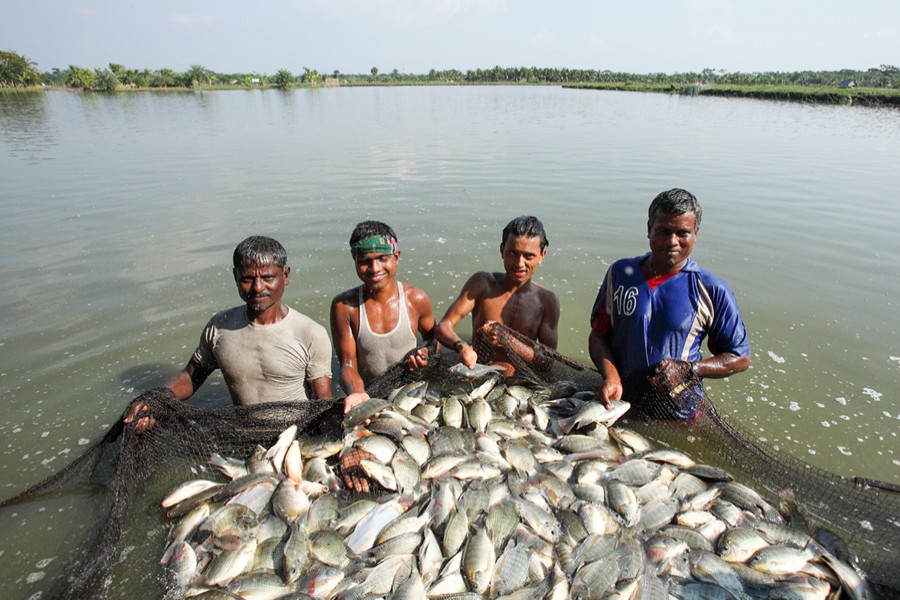 • 9 water bodies (6 at Gopalganj & 3 at Naogaon) were taken lease for fish cultivation and development program in 1994-95.

• Undertook Third Fisheries Project in Chandar beel area, Gopalganj, assisted by World Bank in 1995-96. Survey, motivation, monitoring, providing idea of alternate income source etc., work done under this program.

• BEDO carried out rice fish farming program at Gopalganj & Naogaon district during 1995-96. Bangladesh Fish Research Institute, Mymensingh extended cooperation for disseminating their Rice Fish Farming Technology to farmers in 1996-97. 2 field workers of BEDO were trained at FRI, Mymensingh in particular for the program. After that BEDO conducted RFFTT training to farmers at Gopalganj and Naogaon and about 100 farmers were taught to cultivate fish in rice fields.